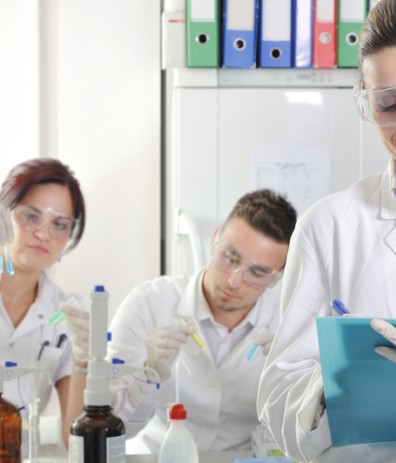 Quality Philosophy
Quality philosophy in Farmex based on the concept of supplying perfect products to the customers through a strategy that is built around and aims for zero mistake operations during manufacturing, packaging, storage and distribution of the products.
Farmex quality management is designed, built, and continuously improved to satisfy internal and external customers and suppliers, taking into consideration the integration and adaptation of the business environment and culture, the national and international requirements and the advancements in the fields of quality and pharmaceutical technology.
Quality system in Farmex is structured to prevent errors before it is seeded and accurately measure the outputs using talent and technology fit to the maximum needs.
The strict implementation of the quality system in Famrex is one of the pillars that support Famrex's leading stand and capabilities in the pharmaceutical markets.